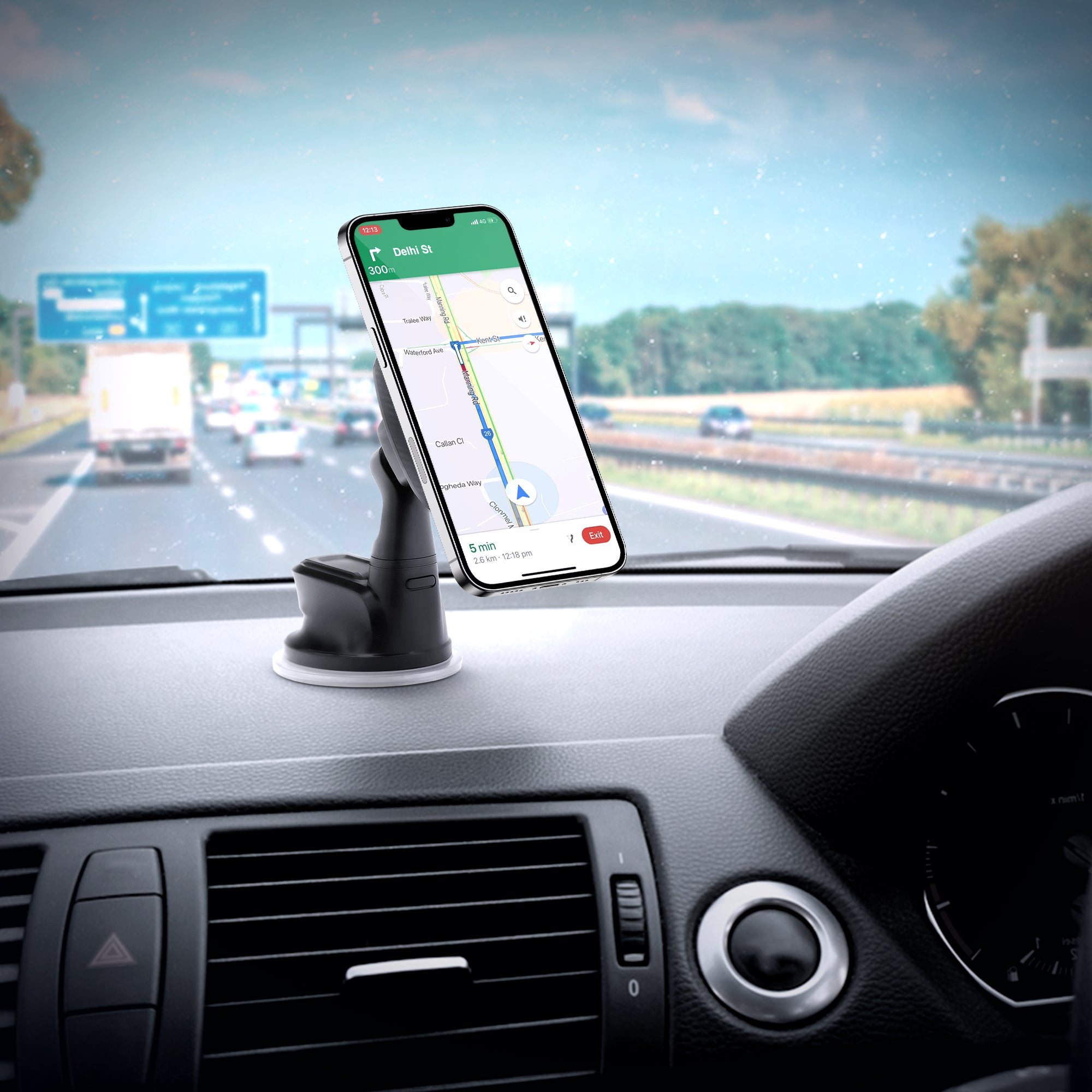 SKYVIK TRUHOLD Car Dashboard & Windscreen Magnetic Mobile Phone Mount for Desk-Orange Livery
Sale
Original Price
Rs. 2,999.00
Get an additional 10% off using coupon code MAGICAL
Get extra Rs-50 off on all Prepaid orders
TRUHOLD brings you the ultimate versatility in mobile holders, allowing you to stick your phone, Kindle, knife, remote, and tablets securely on any flat surface - be it in your home, office, or even your car.
Unbeatable Suction Power:
Our mobile holders come with a strong and reliable suction cup that adheres to car windshields, desks, countertops, and other flat surfaces with ease. For rough dashboards, simply attach the round plate first, then place the holder on it for a secure grip.
Customizable Viewing Angles:
TRUHOLD's swivel ball head ensures you find the perfect viewing angle for your device. The adjustable arm further allows you to position your phone within easy reach, offering unparalleled convenience while driving or working.
Unshakable Stability:
We pride ourselves on using Neodymium N45 Magnets - the strongest magnets in mobile holders. With TRUHOLD, your phone will stay firmly in place, even on bumpy roads or during off-road adventures, ensuring a smooth and uninterrupted user experience on any terrain.
Everything inside the box:
When you choose TRUHOLD, you get everything you need for a hassle-free experience. The package includes the SKYVIK TRUHOLD Magnetic Dash Mobile Holder, a sturdy Suction Mount for versatile placement, two Stronghold metal plates to accommodate multiple devices, and two scratch-proof films to protect your valuable devices.
SKYVIK Worry-Free Warranty:
We stand by the quality and durability of our product, which is why we offer a 24-month warranty. In case of any issues with your TRUHOLD Mobile Holder, our friendly customer support team is here to assist you.
Experience the unmatched convenience and security of TRUHOLD Multipurpose Mobile Holders today, and take control of mounting your devices wherever you go!