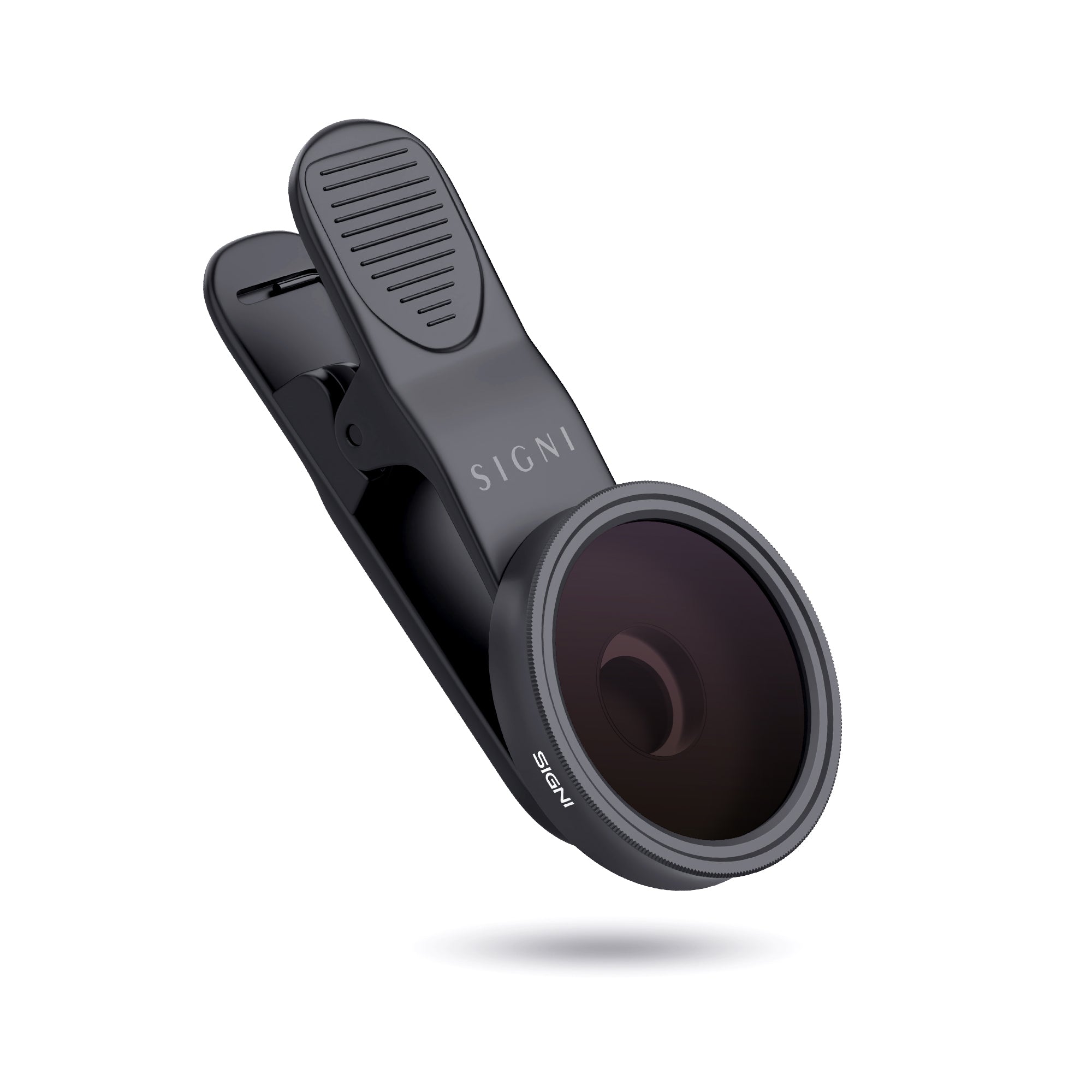 SIGNI Neutral Density ND64 Filter for Mobile Camera Lens
Sale
Original Price
Rs. 1,799.00
Current Price
Rs. 1,499.00
Get an additional 10% off using coupon code MAGICAL
Get extra Rs-50 off on all Prepaid orders
The remarkable ND 64 lens – a must-have for your mobile photography.
Reduce Light by 1/64:

This incredible ND 64 lens works wonders by reducing the amount of light by a fraction of 1/64. Get ready to capture exceptional shots even in the brightest of lighting conditions!

Long Exposure Brilliance:

Say goodbye to overexposed shots! With our ND 64 lens, you can unleash your creativity and capture breathtaking long exposure shots in broad daylight. Let your imagination run wild and create stunning visuals!

Neutral and Unaltered:

Worried about compromising your picture's colors, contrast, or sharpness? Worry no more! Our ND 64 lens is expertly neutral, ensuring that your shots retain their natural beauty without any unwanted effects.

What You Get:

With your purchase, you'll receive 1 X SIGNI ND64 lens – a game-changer for your mobile photography. Prepare to capture jaw-dropping shots with ease and precision!

Device Compatibility:

SIGNI ND64 lens is compatible with most devices, enabling you to elevate your mobile photography to new heights. Get ready to explore new horizons and capture the essence of every moment!
Embrace the power of the ND 64 lens and witness the transformation of your mobile camera into a creative powerhouse! Unleash your photography skills, preserve the true beauty of each moment, and capture extraordinary shots that will leave everyone in awe!