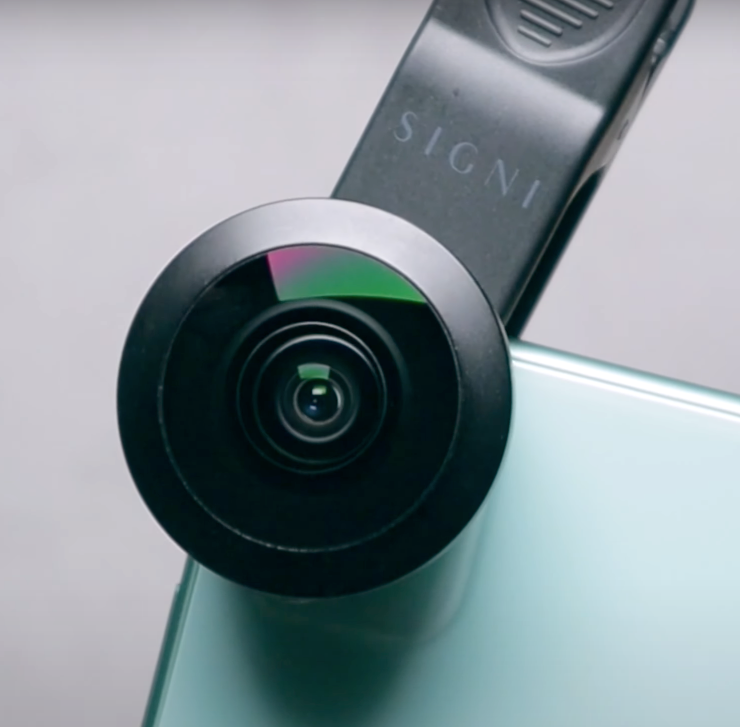 Beyond the Basics: Advanced Smartphone Photography with Skyvik
Welcome to the world of advanced smartphone photography with Skyvik! In this article, we will explore a range of tips, tricks, and accessories that will transform your mobile photography from ordinary to extraordinary. Whether you're an aspiring photographer or an enthusiast looking to up your photography game, Skyvik has got you covered. Let's dive in and discover the secrets to capturing breathtaking images right from your smartphone.
Beyond the Basics: Advanced Smartphone Photography with Skyvik
So you've mastered the basics of smartphone photography, but now you crave more. Skyvik understands your passion for photography and brings you innovative tools and techniques to elevate your skills. Let's explore the various aspects of advanced smartphone photography with Skyvik:
Before delving into advanced techniques, it's crucial to have a thorough understanding of your smartphone camera's capabilities. Learn about its focal length, aperture, ISO, and white balance settings. Familiarize yourself with the manual mode and tap into its potential for creative control.
Focal Length: The focal length determines the field of view and magnification of the lens. Some smartphones offer multiple lenses with different focal lengths, such as wide-angle, standard, and telephoto. Understanding focal length helps you choose the appropriate lens for different scenarios, such as capturing landscapes, portraits, or distant objects.



Aperture: Aperture refers to the opening in the camera lens through which light enters. It affects the depth of field in your photos. Wider apertures (lower f-numbers) create a shallow depth of field, blurring the background and emphasizing the subject. Smaller apertures (higher f-numbers) increase the depth of field, making everything in the scene appear sharper. However, most smartphone cameras have fixed apertures, so you might not have direct control over this setting.



ISO: ISO measures the camera's sensitivity to light. Lower ISO settings (e.g., ISO 100) are suitable for well-lit environments, providing higher image quality with less noise. Higher ISO settings (e.g., ISO 800 or above) can be used in low-light situations, but they may introduce more digital noise or graininess in the photo. Finding the right balance between ISO and lighting conditions is essential to achieve optimal results.




White Balance: White balance ensures that colors appear natural in your photos, regardless of the lighting conditions. Different light sources have varying color temperatures (warm, cool, or neutral). Adjusting the white balance setting helps prevent unwanted color casts in your images. For instance, tungsten lighting indoors may create a warm orange tint, while fluorescent lighting might give a cooler blue cast.


Manual Mode: Many smartphone cameras offer a manual mode or "pro mode," giving you greater control over settings like ISO, white balance, shutter speed (if available), and exposure compensation. This mode allows you to tailor your shots according to your creative vision, making it a powerful tool for serious mobile photographers.


Composition is the backbone of any great photograph. Explore the rule of thirds, leading lines, symmetry, and other composition techniques to create visually compelling images. 

3. 
Night Photography: Capturing the Dark Beauty
Shooting in low-light conditions can be challenging, but with Skyvik's expert guidance, you'll conquer night photography. Learn about long exposures, light painting, and how to capture stunning cityscapes or starry skies at night. 

4. Capturing Dynamic Action Shots
Photographing moving subjects requires skill and precision. Skyvik's tips will help you freeze fast-paced action or create mesmerizing motion blur effects, adding drama and excitement to your images.
5. Using External Lenses for Creative Effects
Take your smartphone photography to new heights by attaching external lenses to your device. Discover the possibilities of wide-angle, macro, and fisheye lenses to capture unique and artistic perspectives.
6. HDR Photography: Balancing Exposure and Contrast
High Dynamic Range (HDR) photography allows you to capture scenes with varying levels of brightness accurately. Learn how to blend multiple exposures and create images with exceptional detail and tonal range.
7. Exploring Long Exposure Techniques
Long exposure photography opens the door to artistic expression. Skyvik shares insights on capturing dreamy landscapes, silky waterfalls, and mesmerizing light trails using your smartphone.
8. Utilizing Pro Editing Apps
Post-processing plays a crucial role in advanced smartphone photography. Discover powerful editing apps recommended by Skyvik to fine-tune your images, enhance colors, and add creative effects.
9. Mastering Manual Focus
Achieving sharp focus on your subject can be challenging, especially in tricky lighting conditions. Skyvik provides tips on using manual focus effectively for stunning results.
10. The Art of Portrait Photography
Create captivating portraits with your smartphone using professional techniques. Learn about composition, lighting, and posing to capture your subject's personality and emotions.
11. Exploring Monochrome Photography
Black and white photography adds a timeless and artistic touch to your images. Skyvik shows you how to craft powerful monochrome shots that evoke emotions and tell compelling stories.
12. Creative Use of Shadows and Silhouettes
Shadows and silhouettes add depth and drama to your images. Discover how to incorporate these elements creatively to enhance the visual impact of your smartphone photographs.
13. Mastering the Bokeh Effect
Bokeh refers to the aesthetically pleasing blur in the background of an image. Skyvik shares techniques to achieve stunning bokeh effects, elevating the focus on your subject.
14. Understanding Depth of Field
Control over the depth of field can make a significant difference in your photographs. Learn how to manipulate depth of field in smartphone photography to create artistic and professional-looking shots.
15. Time-Lapse Photography on Your Smartphone
Capturing the passage of time can be mesmerizing. Skyvik guides you through creating impressive time-lapse videos using just your smartphone.
16. Essential Accessories for Advanced Photography
Skyvik offers a range of accessories that complement your smartphone photography. From tripods and stabilizers for steady shots to external flashes for versatile lighting, explore the tools that take your skills to the next level.
17. Overcoming Common Smartphone Photography Challenges
Every photographer faces challenges, but with Skyvik's expert advice, you can overcome them. Learn how to deal with issues like lens flare, noise, and limited storage, ensuring your images turn out impeccable.
18. The Power of Editing: Before and After
Experience the transformation of ordinary photos into extraordinary works of art through expert editing. Skyvik showcases before-and-after examples that will inspire your creative journey.
19. Nailing the Perfect Selfie
Selfies are a part of modern photography culture. Skyvik provides pro tips for capturing the perfect selfie with the best angles, lighting, and expressions.
20. The Magic of Panoramas
Capture sweeping landscapes and cityscapes in panoramic mode. Skyvik reveals the secrets to shooting flawless panoramas with your smartphone.
21. Telling a Story with Your Smartphone Photos
Every photograph can tell a unique story. Discover how to create compelling visual narratives that leave a lasting impression on your viewers.
22. Editing for Social Media: Instagram-Worthy Shots
Skyvik understands the significance of social media in photography. Learn editing techniques tailored for Instagram and other platforms to make your images stand out.
23. From Smartphone to Gallery: Printing Your Masterpieces
Unleash the true potential of your smartphone photographs by printing them. Skyvik shares insights on selecting the right printing options and materials for displaying your art.
24. Beyond Photography: Exploring Smartphone Videography
In addition to photography, smartphones excel at shooting videos. Skyvik introduces you to the world of smartphone videography, where you can create captivating and professional-looking clips.
Frequently Asked Questions (FAQs)
FAQ 1: Can I achieve professional-quality results with just a smartphone camera?
Absolutely! With the right techniques and accessories from Skyvik, you can capture stunning, professional-quality images using your smartphone camera.
FAQ 2: Do I need to invest in expensive equipment for advanced smartphone photography?
Not necessarily. Skyvik offers a range of affordable accessories that can significantly enhance your smartphone photography without breaking the bank.
FAQ 3: Are external lenses compatible with all smartphone models?
Most external lenses are designed to be compatible with various smartphone models. However, it's essential to check the compatibility of the lens with your specific device before making a purchase.
FAQ 4: How do I make my smartphone photography stand out on social media?
Editing plays a crucial role in making your images stand out on social media. Skyvik's editing tips tailored for Instagram and other platforms will help your photos catch everyone's attention.
FAQ 5: Can I print my smartphone photos and display them in galleries?
Absolutely! Many professional photographers are now embracing smartphone photography for gallery exhibitions. With the right printing options and materials, your smartphone masterpieces can shine in a gallery setting.